Bright Silver CCB Plastic Scarf End Caps - Round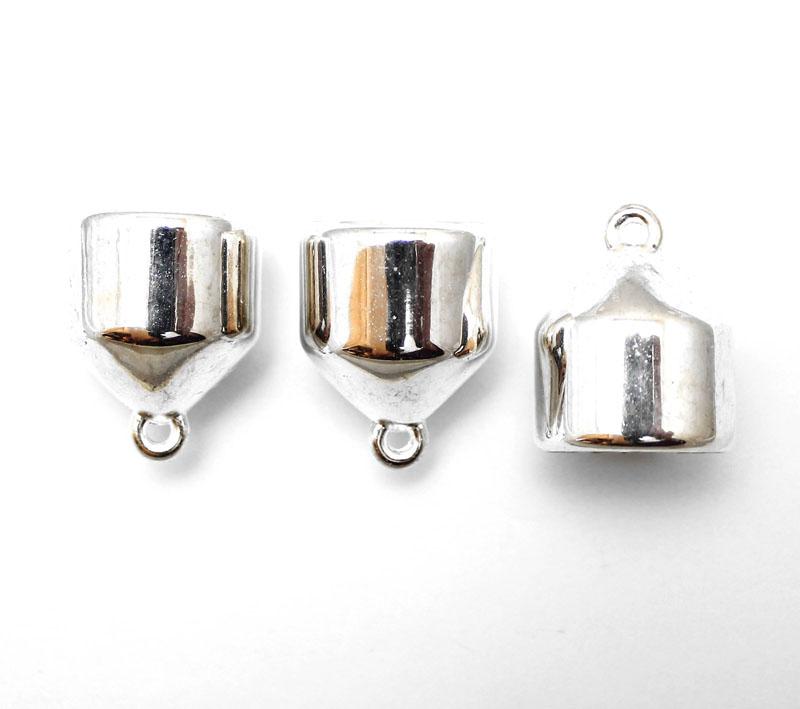 Bright Silver CCB Plastic Scarf End Caps - Round
One pair of CCB Plastic Scarf End Caps
Material: CCB Plastic
Colour: Bright Silver
Shape: Round Cone shaped with a tapered end
Quantity: One Pair (2 items)
Length: 26.5mm (including loop)
Width: 21mm
Perfect for finishing off any Scarf. These not only add a personal touch but can help to anchor lightweight Scarves that like to fly off into the breeze. The Scarf End Caps let you put that personal twist on a vital fashion accessory. These end caps can complement and complete any outfit.
We recommend that you attach these scarf ends with a 2 part epoxy glue as follows. Coat the inside of one scarf end cap generously with mixed epoxy glue. Insert one end of the scarf and if needed use a bamboo skewer to ensure all of the bottom edge of the scarf is fully inside the end cap. Repeat this step for the other end of the scarf. Let the glue dry as per the manufacturer's instructions before adding any form of attachments to the scarf end caps.
If you intend to add on a Scarf Pendant or a Scarf Bail ensure that you thread it onto the scarf before gluing both ends onto the scarf.
See picture below for example of use.